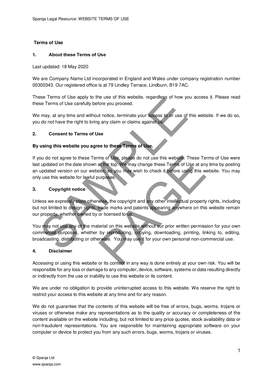 Website terms of use are a set of terms and conditions governing how visitors to your website can use it. It's recommended that you include terms of use on your website. To draft your own website terms of use, you can use our template which is customisable to your business. It contains legally compliant information to help protect your website from unauthorised use and limit your liability to users of your site. 
How to draft website terms of use
When drafting your website terms of use, you need to ensure your terms are suitable for your business and the type of website you run. Our template includes various terms to protect your business, from a copyright notice to protect the contents of your website from unauthorised use to a general disclaimer protecting you from liability (eg if someone using your site gets a computer virus). 
You can adjust the template depending on whether you are a business or an individual, whether or not your business is VAT registered, and what date you want the terms of use to take effect from. 
If you allow users to submit content to your website you can also include an optional clause which tells them how they are allowed to post or submit material. For example, this specifies that they can't submit material that breaches another person's intellectual property or should have been kept confidential. 
If you decide to draft your own website terms of use, you should seek legal advice to check that the terms are enforceable and that you have covered all the necessary information. You can access a specialist lawyer in a few simple steps using our Ask a Lawyer service.
How to use Sparqa Legal's terms of use template
Follow

this link

or use the button below, and click 'Get Started';

Complete the questionnaire to customise your website terms of use for your business;

Download the website terms of use and read through them to check they are suitable for your business;

Include them on your website (make sure they are easily accessible; eg you could include them in the footer of each page of your website);

Make sure your website also includes a

Cookie policy

(if your website uses cookies) and a

Privacy policy

. You should also include

 

terms and conditions of sale

if you use your website for ecommerce.
Displaying your website terms of use
Make sure your terms of use are easily accessible, eg by providing a link at the top or bottom of each page. Your website terms of use should be obvious and easily accessible to your customers and other users.
Make sure you keep your terms of use updated if you change the way you run your website or any of your business details change.
Changing your website terms of use
If you use our template Website terms of use, it allows you to notify customers of changes by uploading a new version of your terms of use to your website. If you are making significant changes to your terms of use, it may be a good idea to email customers notifying them of the changes, or use a pop-up banner to highlight them of the changes when they next visit your website. You should also update the date of publication on your website terms of use when you make any changes. For further guidance on changing your website terms of use, see this blog.
Contact information to include on your website

In addition to having Website terms of use, a Cookie policy, and a Privacy policy you must include the following details on your website, regardless of whether you are using it as a sales portal or not: 
the name and address of your business;

contact details, including an email address;

if your business is a limited company, your company's registered number, the part of the UK where it is registered (eg England or Wales) and the address of your company's registered office (if different from its usual address);

your business's VAT number, if registered; and

details of any regulated profession or authorisation scheme that your business is part of or subject to.
Most businesses include this information in their website footer or on their contact details page. You'll also need to display certain product and service information on your site if you use it for ecommerce (like delivery and cancellation terms). See this blog for more guidance on what policies and terms you are legally required to have on your website. 
The content in this article is up to date at the date of publishing. The information provided is intended only for information purposes, and is not for the purpose of providing legal advice. Sparqa Legal's Terms of Use apply.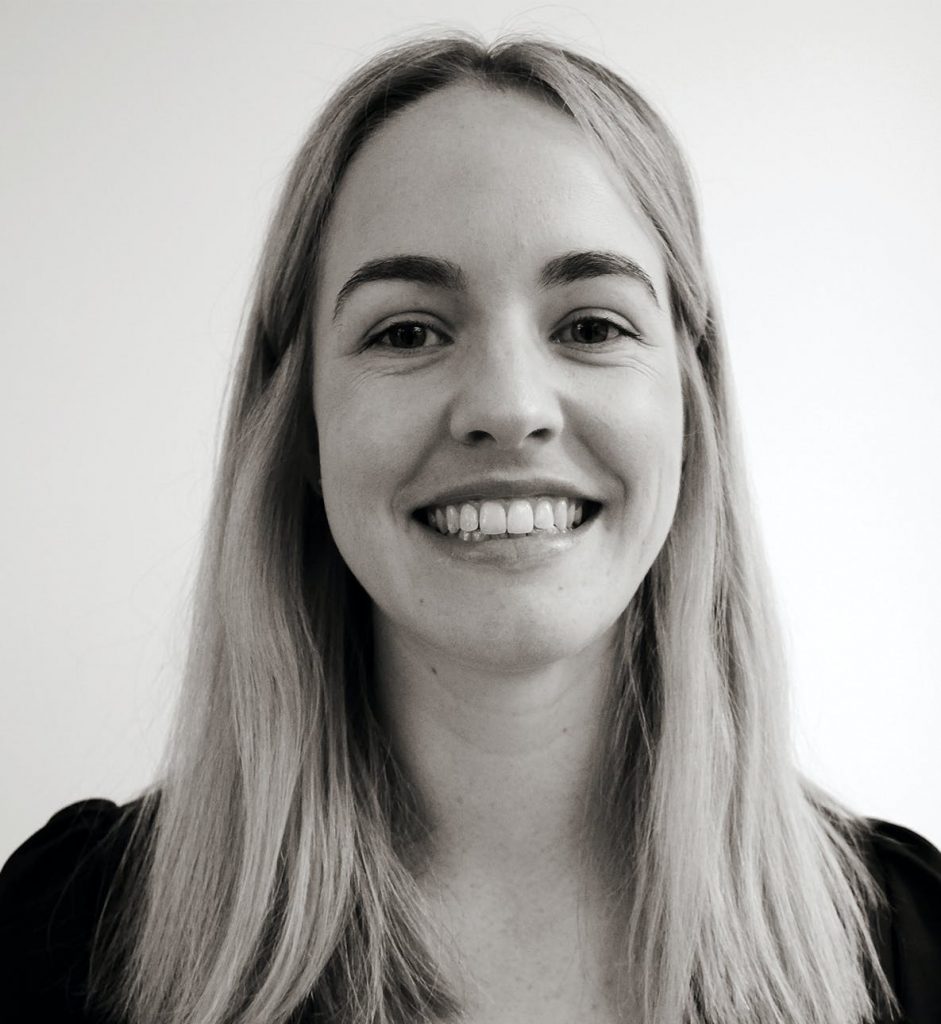 Marion joined Sparqa Legal as a Senior Legal Editor in 2018. She previously worked as a corporate/commercial lawyer for five years at one of New Zealand's leading law firms, Kensington Swan (now Dentons Kensington Swan), and as an in-house legal consultant for a UK tech company. Marion regularly writes for Sparqa's blog, contributing across its commercial, IP and health and safety law content.