In the Government's increasingly varied arsenal of COVID-19 financial support, the Future Fund (the Fund) has generated particular buzz for its attractive headline-grabbing premise. Namely, that if your company is able to raise finance from private investors, the Fund will match that investment (up to a maximum of £5m). No strings attached? Not quite. As with everything COVID-19, the devil lies in the detail, and as currently crafted it is difficult to see how the Fund will support most SME businesses in the UK.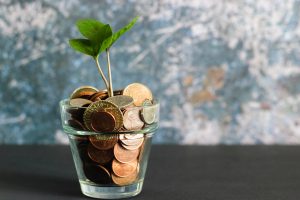 Based on the Headline Terms published by the Government, there are five big hurdles for businesses to navigate if they are to succeed in obtaining 'matched' investment from the Fund. 
1. Eligibility
Not all UK businesses will be eligible. To qualify for (potential) matched funding, your business must:
be an unlisted UK-registered company;

have a substantive economic presence in the UK; and

have previously raised an aggregate of at least £250,000 from private investors in the last five years. 
If your business is part of a group of companies, only the ultimate parent company of that group is eligible for matched funding.
The requirement to have independently raised at least £250,000 from private investors in the last five years is likely to prevent a significant number of smaller or recently incorporated SMEs from being eligible for matched funding.
2. Terms of the Government's investment
The Fund will match private investment of between £125,000 and £5m. The minimum terms on which the Fund will invest are non-negotiable, however, and skewed towards guaranteeing a return for the Government. The Fund's investment is structured as a loan for an initial term of up to 3 years which, rather than being repaid at the end of the term, converts into shares at a 20% discount price. This convertible loan also accrues interest at 8% per annum. Full terms of the convertible loan can be found in the Government's Headline Terms document.
Most importantly, the private investors must invest by way of this same convertible loan in order for your company to obtain the matched funding. Ordinary equity investment will not be matched by the Fund. This excludes the most common way in which companies raise investment from being matched – namely by issuing shares in exchange for cash.
3. No EIS/SEIS for private investors
The convertible loan from private investor(s) will not qualify for EIS/SEIS relief. 
Furthermore, once the loan converts into shares, the private investor(s) who advanced it will cease to qualify for EIS or SEIS relief on future fundraisings carried out by your company. This is a significant barrier, as many of your existing investors will benefit from EIS/SEIS relief, and are unlikely to be willing to forego their EIS/SEIS relief on future fundraisings.
4. Only 'new' investment will qualify
Only investment obtained after the launch of the Fund will qualify for matching. Recently closed investment rounds will not be eligible. This is the case even for funds you might have raised by issuing shares in recent days or weeks, specifically to help bolster your company's reserves during the COVID-19 lockdown. 
Whether this also excludes sums that a Company has recently received but where shares have not yet been issued, or where a funding round remains open, remains unclear. Additional guidance will be needed to confirm.
5. Limited pot available
At present, only £250m is allocated to the Fund. Given that the Fund will match private investments of between £125,000 and £5m, this initial pot is unlikely to benefit more than a few hundred businesses at most. It remains unclear whether the Fund will operate on a "first-come first-served" basis, or whether any kind of selection criteria will apply, or whether additional sums are reserved for it.
A ray of hope?
A full and final version of the terms of the Fund can be expected from the Government in the coming days. As with all things COVID-19, there is scope for the terms to be tweaked before the Fund opens to applicants later in May. Lobbying from small businesses and investors has been ongoing since the Fund was announced, in particular calling on the Government to find a way for the Fund to accommodate EIS investors. 
Businesses should keep a keen eye out for the next announcement from the Government on the Future Fund, to see if they manage to find a way to widen the potential pool of investors whose investment might be matched. Failing that, it seems the Fund will regretfully only be suitable for a very small number of UK companies.
The content in this article is up to date at the date of publishing. The information provided is intended only for information purposes, and is not for the purpose of providing legal advice. Sparqa Legal's Terms of Use apply.
Harry is General Counsel and Company Secretary of FromCounsel, the specialist corporate legal resource trusted by top global law firms and FTSE 100 companies. Before joining FromCounsel in 2021, Harry was a member of Sparqa's editorial team for over 4 years, having previously practised as a corporate solicitor for 6 years at Farrer & Co. Harry regularly contributes his expertise to the blog, focusing on corporate and commercial law.