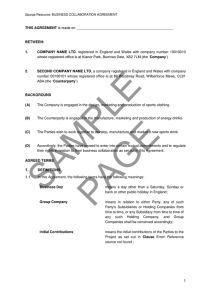 If you want to work with another business on a commercial project, you should always formalise your business collaboration by using a written agreement which sets out each party's respective obligations and responsibilities. The agreement is called a business collaboration agreement, or it might also be referred to as a cooperation agreement, a contractual joint venture or a project collaboration agreement. In this blog, we take a look at how to write a collaboration agreement by setting out the key terms to include. For further guidance about what a business collaboration agreement is and when to use one, see the earlier blog in this series. 
Terms to include in a business collaboration agreement
A business collaboration agreement contains the scope and terms of your commercial collaboration. The specific terms that you need to include will depend on the nature of your collaboration, the activities involved and the bargaining power of the parties. However, you should consider including the key terms set out below. Our template business collaboration agreement allows you to set out all of these terms and more. 
1. Objectives
Clearly set out the objectives for your collaboration and include key milestones. This can help to improve efficiency and avoid miscommunication, as well as helping you to assess the progress of your project on a regular basis. 
2. A confirmation that no corporate joint venture or partnership exists
You should clearly define the relationship between the parties to the collaboration to avoid the inference that it is a general partnership, as this could have significant legal and tax implications, including unlimited liability for the liabilities of the collaboration. 
3. Arrangements for project management and coordination
Your agreement should set out each party's obligations and responsibilities in relation to the project. These will be very much case specific, but should include who will be taking responsibility for project management and coordination and who will deal with administration and reporting. 
4. Details about contributions
What the parties contribute to a business collaboration will be very much case specific and could include finance, facilities, equipment, intellectual property, technology or personnel. How these contributions will be valued and rewarded will be a question of commercial negotiation between you and the other parties. 
5. How profits and losses will be split 
This is a matter of commercial negotiation between the parties and will be very much case specific. While you may agree to a more complex arrangement, in many cases it may be appropriate for each party to bear its own profits and losses separately. 
6. Exclusivity 
It is likely that you will want your collaboration to be an exclusive arrangement, ie so that neither you or the other business can work with competitors on similar projects for a set period of time. Bear in mind that if you are entering into an exclusive arrangement, you will need to ensure that it is reasonable in terms of length and scope. Unreasonable exclusivity clauses (eg which provide for a long period of exclusivity) could be anti-competitive. 
7. Termination provisions
Termination provisions are likely to be one of the most difficult aspects of your agreement to negotiate and you should consider the implications of them carefully. Your agreement should specify any scenarios in which either party may terminate and set out what their rights and obligations will be on termination. 
8. Restrictive covenants to protect your business after termination
For instance, agreeing that neither party will solicit key staff of the other party, nor compete with the collaboration for a fixed period after termination. Bear in mind that these clauses will only be upheld if they are reasonable in the circumstances. 
9. How disputes will be dealt with
For example, whether the parties should use mediation or arbitration to attempt to resolve their disputes before proceeding to litigation. 
10. How liability should be apportioned
It's typical for business collaboration agreements to provide that each party will be liable for its own actions during the course of the collaboration. However, both parties are likely to want to exclude or limit liability to the other party if they suffer any loss of profits or consequential loss because the other party has failed to comply with their obligations under the contract, or has carried them out negligently. 
11. Provisions to protect intellectual property and confidential information 
You should always ask the other party to sign a non-disclosure agreement (NDA) before disclosing any information about your business, and they may well want you to sign one too. It's also important to include confidentiality provisions in your collaboration agreement and to address how any existing and new IP will be treated. 
For more detailed guidance about what term to include in a business collaboration agreement, see our Q&A on Business collaborations. 
Bear in mind that if you are entering into anything other than a very straightforward business collaboration, you should seek expert legal advice on the terms of your agreement. For access to a specialist lawyer in a few simple steps, you can use our Ask a Lawyer service.
The content in this article is up to date at the date of publishing. The information provided is intended only for information purposes, and is not for the purpose of providing legal advice. Sparqa Legal's Terms of Use apply.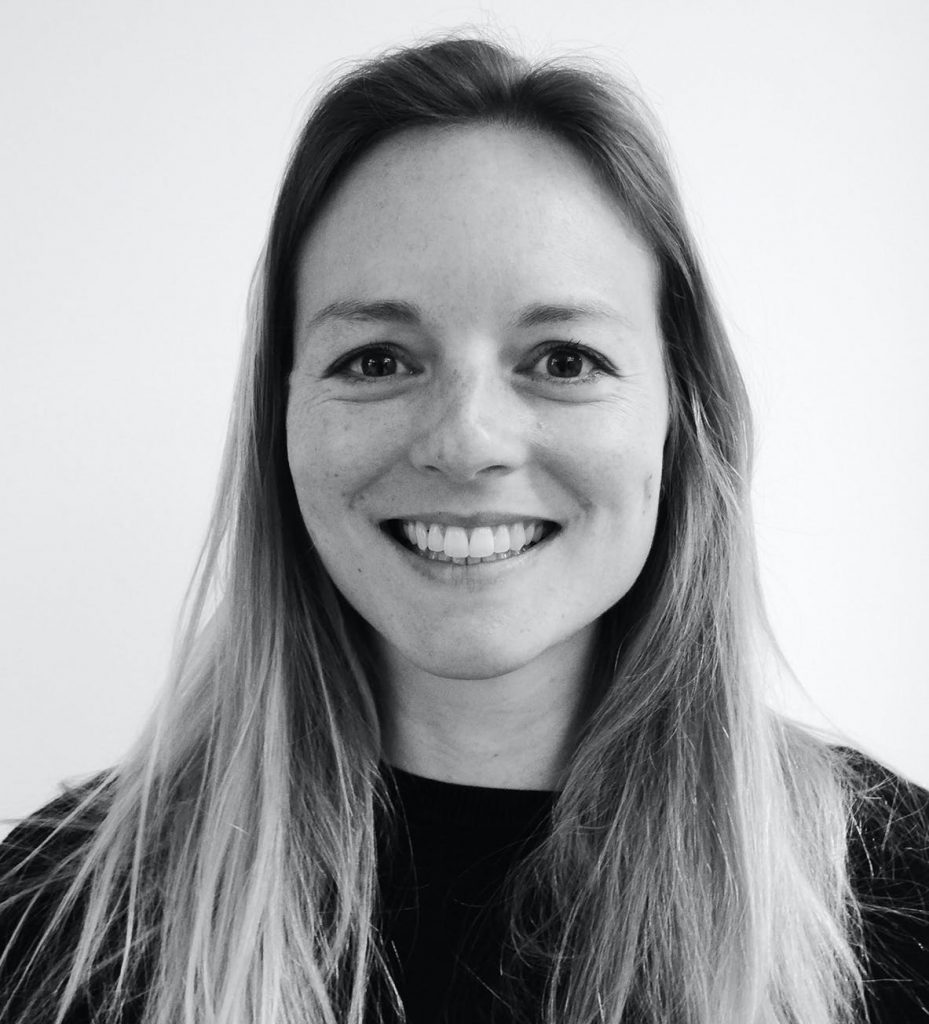 Before joining Sparqa Legal as a Senior Legal Editor in 2017, Frankie spent five years training and practising as a corporate disputes and investigations lawyer at leading international law firm Hogan Lovells. As legal insights lead, Frankie regularly contributes to Sparqa Legal's blog, writing content across employment law, data protection, disputes and more.