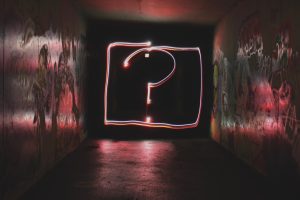 The finale of Line of Duty's sixth season hit our screens this week and it seems to be all anyone's talking about… Throughout the series, we've followed DS Steve Arnott and his partner DC Kate Fleming working to uncover police corruption under the supervision of Superintendent Ted Hastings (like the battle!). From identifying minor indiscretions to revealing links with organised crime groups, Anti-Corruption Unit 12 (AC-12) work tirelessly from the inside to uproot wrongdoing. 
Whilst your business may not have its own designated anti-corruption unit, it does have obligations to consider when it comes to whistleblowing. It's important to get familiar with this area because staff who 'blow the whistle' have certain protections under employment law. 
We've recapped what you need to know below; follow this guide and, in the words of Ted Hastings, you'll be "cooking with gas"! 
Understanding whistleblowing
Whistleblowing is when an individual discloses information revealing wrongdoing within a business because they reasonably believe it is in the public interest to do so. 
The wrongdoing will relate to one or more of the following: 
A crime (that has been committed or is likely to be committed) 

A legal obligation (that has been breached or is likely to be breached)

Danger to someone's health and safety

Environmental damage 

A miscarriage of justice 

Someone deliberately concealing information regarding any of the above
Staff within your business may make a whistleblowing complaint relating to wrongdoing on your part, or on the part of another member of staff, one of your clients, or anyone else. 
It is important to understand what whistleblowing is because when you receive a complaint from a member of staff, you'll need to decide whether it amounts to whistleblowing. If it does, you should deal with it accordingly.
Equally, you should bear in mind that your staff member could blow the whistle to an outside body, and they are much more likely to do this if you don't deal with their complaint properly. As such, it's important to create a working environment where you staff members feel able to speak up about wrongdoing; putting in place transparent policies and procedures will help you to do that. 
Putting in place a whistleblowing policy 
You're legally required to provide your employees and casual workers with details of your grievance procedure, but you're not legally required to have a separate whistleblowing policy. However, this is recommended by the Government and it is best practice to have a standalone whistleblowing policy that sits alongside your general grievance procedure, and to bring it to your staff members' attention. Your policy should include information about what types of issues you expect to be reported by your staff, who they should report them to in the first instance and how their complaints will be dealt with.
Having a whistleblowing policy helps to demonstrate to your staff that you welcome wrongdoing being brought to your attention and that you will listen to their concerns.
If you don't have a whistleblowing policy in place yet, use our template to customise one for your business, either as a standalone document or as part of a full staff handbook. 
Dealing with a whistleblowing complaint
If you receive a whistleblowing complaint, you should take the following steps:
1. Establish whether it's a whistleblowing complaint (see above)

Bear in mind that whistleblowing complaints can be made in any form (e.g. verbally or in writing) provided that it conveys facts relating to the wrongdoing as opposed to simply allegations or opinions.
2. Follow a proper procedure
You should deal with whistleblowing complaints promptly. If you have a whistleblowing policy in place, make sure you follow whatever procedure is set out there.

You can use your formal grievance procedure, taking particular care in certain areas, including to provide support to your staff member and protect their identity if they wish to remain anonymous. For further guidance about what procedure to follow when handling whistleblowing complaints, see Specific types of grievance.

Bear in mind if you are facing a very significant whistleblowing complaint, you may want to consider appointing a law firm to carry out an investigation.
3. Make sure the whistleblower isn't subjected to any disadvantage

Whistleblowers have certain protections under employment law and you could face legal claims if you do not treat them accordingly. For example, staff who are employees could bring an unfair dismissal claim if they are dismissed because they made a complaint, whereas other staff (including employees and casual workers) may be able to claim compensation if they suffer some sort of disadvantage because of their complaint. A detriment or disadvantage could include, for example, being moved to a different role, not being provided with work or informing your other staff that they made the complaint.
For detailed guidance about handling grievances within your business, including whistleblowing complaints, see our Q&A on Grievances and disciplinary procedures. 
The content in this article is up to date as at the date of publishing. The information provided is intended only for information purposes, and is not for the purpose of providing legal advice. Sparqa Legal's Terms of Use apply.