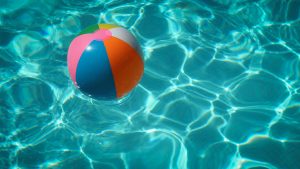 Did you know that up until 1834 there were 33 public holidays in the UK, consisting of saint's days and religious festivals? Unfortunately for us, this was considered to be excessive. As a result, England and Wales now have just eight bank and public holidays, the second lowest in the world. You would need to live in India to get the most public holidays – they have 21!
For some, the August bank holiday signifies the summer almost coming to an end. However, it's also an opportunity to enjoy a three day weekend, relax and/or catch up with family and friends. For retailers it provides a great marketing opportunity to boost sales with incentives and offers.
It is essential that while planning for the public and bank holidays, your business is fully prepared, not just for any sales you may be organising but also from an HR perspective with regards to holiday entitlement and/or bank holiday pay.
We've set out some key considerations to remember so that you can make the most of the bank holiday.
1. Don't mislead customers with your bank holiday sales
Make sure savings advertised are genuine and your ads are clear about what terms and conditions apply. Check out our Q&A for more guidance.
2. When running a bank holiday sale, don't forget to think about your stock levels and how much demand you're likely to have
You may need to specify that 'stocks are limited'. See our Q&A for more guidance.
3. Check whether your staff are entitled to take bank holidays off work
Most staff are entitled to a minimum of 5.6 weeks of paid holiday every year (28 days for a full-time staff member), which can include bank holidays but doesn't have to! Check your staff members' contracts to see what they're entitled to and refer to our Q&A for further guidance.
4. If staff are working, make sure you pay them correctly
There's no legal right for your staff to be paid extra if they're working on a bank holiday, but if you've agreed in their contracts that they will be, then make sure you pay them correctly.
5. Make sure you pay your staff on time
If your staff members' usual payday falls on the bank holiday, check their contracts to see if you must pay them on a specific day of the month, with no option to pay later. If so, you must pay them on the last working day before that date to avoid breaching their contract. See our Q&A to find out more.
The content in this article is up to date at the date of publishing. The information provided is intended only for information purposes, and is not for the purpose of providing legal advice. Sparqa Legal's Terms of Use apply.