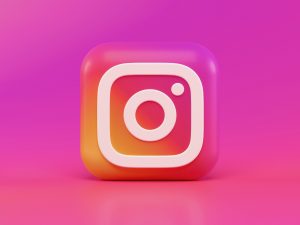 Many businesses use social media as part of their advertising campaigns, and it can be a very effective tool for marketing products and services. The last few years have also seen a rise in the use of influencers or celebrities to endorse brands or products to their followers. 
However, before you contact Kim Kardashian's agent to find out how you can get your product in front of her 200 million+ instagram followers, there are a few legal rules that you need to be aware of. From complying with advertising and consumer law standards, to data protection and privacy issues, we highlight some key issues to look out for below. 
Advertising on social media
1. Are you familiar with the CAP Code?
The CAP Code covers a wide range of ads on social media. If your ad is covered, you need to make sure you comply with rules such as:
making sure your advertising is not misleading;

making your commercial intent clear;

avoiding gender stereotypes;

ensuring your ad doesn't cause harm, fear or distress; and

following specific industry rules for selling different types of products.
For more guidance on what the CAP code is and how to comply with it, see our Q&A on What to include in an advert. 
2. Are you using influencers or celebrities to endorse your product?
Endorsements by celebrities (and other types of influencers) on social media are a very popular way to promote brands and products, as they can influence the buying decisions of large numbers of consumers. However, if you want to use influencers, you must be aware of relevant consumer laws to avoid misleading the public. 
For example:
You must make it clear that your influencer is being paid to advertise your product. Payment doesn't have to be in cash, it can include being given free products, discounts or commissions etc.

As a minimum you should include a prominent label such as #ad, #advertisement, #advert, #advertising or Advertisement feature.
When labelling your ad, don't:
hide your advertisement label at the end of a video or under the 'See more' tab;

rely on your ambassador's bio or previous posts to tell customers they are advertising your products; or 

use vague labels like #spon, #sponsorship, '@Brand name', 'In association with', or 'Thanks to [brand]'.
You can find more about using influencers to promote your products at Marketing methods.
3. Would your ad be inappropriate for children?
You must not place ads in or around media obviously directed at children (eg games websites) and you need to make sure your ads don't have a particular appeal to children (eg using cartoon characters or images associated with youth culture). 
The ASA expects you to make full use of any tools available to you, such as interest-based targeting and external data, as well as looking at audience composition, to avoid your ads being seen by children or vulnerable people. You should check the audience profile of media you advertise in to make sure you aren't at risk of targeting the wrong audience. 
For further help on making sure your ads are appropriate for a target group, check out our Q&A on What to include in an advert.
4. Are you selling delayed payment ('buy now, pay later') services?
If you are selling 'buy now, pay later' services you need to comply with the ASA's advertising rules, such as: 
making it clear that delayed payments are a form of credit;

not saying that missed payments don't affect credit score unless you can guarantee they won't; and

not burying terms in the fine print such as late payment fees. 
Complying with the rules around 'buy now, pay later' advertising is especially important because younger people are likely to be influenced by these ads.
5. Will you be processing personal data during your ad campaign?
| | |
| --- | --- |
| ✅ | Personal data has a wide definition, and it includes things like customer names, contact details and even social media account handles.  Whenever your business processes personal data, you'll need to think about data protection compliance.  |
| ❌ | The good news is that if your advertising activities don't involve any personal data processing, data protection rules won't come into play. For example, if you're simply posting an ad to your own Instagram feed for your followers to see, you're unlikely to be processing any personal data.  |
Examples of when you might be processing personal data when advertising on social media include:
You're extracting personal data from a social media site and processing it within your business for your own purposes (eg to run a competition or prize draw)

You're uploading personal data that you hold to social media platforms to target individuals with your ads

You're using cookies to retarget visitors to your website with ads on social media –

note that if you're doing this you'll also need to comply with privacy rules about using cookies (see below). 
For a refresher on how to comply with data protection law when processing personal data, see our Q&A on Data protection obligations. Failure to comply with the rules can lead to sanctions, including hefty fines from the ICO. 
6. Will you be using cookies to target your ads?

If you want to use cookies or similar technologies on your website or app (eg pixels or social media plugins) as part of your social media advertising campaign (eg to retarget ads on social media to users), you'll also need to comply with privacy rules. 
This means: 
Explaining how you use cookies on your website (eg through a cookies policy)
Getting consent to your use of cookies (eg through a banner or pop-up on your site)
Providing an easy way for individuals to enable or disable cookies
Immediately stopping if someone objects to you targeting them with ads in this way
For guidance about your legal obligations when you're using cookies on your website, see our Q&A on Using cookies. If you need a policy for your site, our template cookie policy can help you produce a customised policy. 
The content in this article is up to date at the date of publishing. The information provided is intended only for information purposes, and is not for the purpose of providing legal advice. Sparqa Legal's Terms of Use apply.