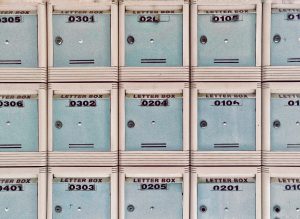 Although millions of offices and business premises are now temporarily closed as a result of the COVID-19 outbreak, one person is still doggedly visiting each day – the postman. As things stand, Royal Mail are still operating a full service in spite of COVID-19.
In amongst the pile of flyers and junk mail growing at offices and business premises around the country, there may also be important correspondence from HMRC, your bank, your landlord, or your key customers and suppliers. Legal letters before action or legal proceedings may also be served by post to your registered office address.
What happens if I cannot collect the post?
So what if there is nobody there to receive them? For some legal documents, the concept of 'deemed service' means that if they are posted to your registered office, they will usually be considered received even if they have not actually been read by anyone. For anything requiring a response within a fixed time period (eg a legal claim or a data subject request under the GDPR), the clock may already be ticking.
Official bodies like HMRC, the ICO, and Companies House are likely to show a degree of forbearance in the circumstances. Similarly, banks and landlords may operate with similar understanding and restraint, although there is no legal obligation for them to do so. However, a disgruntled customer or supplier is less likely to show such tolerance.
What can I do to reduce the risk for my business?
For businesses, one practical solution is to make as much correspondence as possible paperless. Official bodies like HMRC, the ICO, Companies House, utilities providers and all major business banks offer various paperless options for correspondence. Amend your preferences with each to ensure you are contacted by email.
Your landlord, key suppliers and customers are likely to require a more direct approach. In the first instance, you could simply contact them to explain that your office or premises are closed, and ask them to use email or telephone to contact you if possible. This should deal with most correspondence.
Exceptionally, there could still be a few things that must be dealt with by post under the strict terms of contracts that you have signed. For example, many tenancy agreements require notices under them to be sent to the address of the rented premises. It is likely that, to be legally effective, they must still be sent in hard copy through the post, even though it is clear that you will not be there to open them. A practical way around this is to try and agree with your landlord that any documents sent officially in hard copy are also scanned and emailed to make sure you are aware of them.
What if the lockdown lasts months rather than weeks?
If the lockdown persists longer, it is possible that the Government will intervene by passing new laws or regulations to minimise the extent to which businesses must check the post.
In the absence of Government intervention, Royal Mail offer a range of redirection and diversion services for mail. However, they advise providing at least three weeks' notice for such services, which would likely be inconvenient for businesses both initially and when seeking to terminate the redirection when the lockdown ends. The capacity of such services is also largely untested, so it is unclear how long it would take for mail to be redirected or diverted if numerous businesses opted into the service on a mass-scale.
Another action in the absence of Government intervention is to consider changing your registered office address to a new location where post can be received – there are a number of official documents that will automatically be sent to your registered office. Again, this option would only be advisable if the lockdown persists for months rather than weeks, as there is a 14-day transition period whenever you change your registered office.
As things stand, and as with most things COVID-19, many businesses will likely be relying on a combination of crossed fingers and forbearance in the coming weeks. Any drastic steps like mail redirection or changing your registered office can probably be resisted – for now, at least.
The content in this article is up to date at the date of publishing. The information provided is intended only for information purposes, and is not for the purpose of providing legal advice. Sparqa Legal's Terms of Use apply.
Harry is General Counsel and Company Secretary of FromCounsel, the specialist corporate legal resource trusted by top global law firms and FTSE 100 companies. Before joining FromCounsel in 2021, Harry was a member of Sparqa's editorial team for over 4 years, having previously practised as a corporate solicitor for 6 years at Farrer & Co. Harry regularly contributes his expertise to the blog, focusing on corporate and commercial law.