An increasing number of companies are facing cash-flow problems due to the COVID-19 pandemic. A sudden and unforeseen loss of revenue can quickly leave an otherwise steady business in financial difficulties. To reduce the burden on directors of companies in financial distress, the Government has issued a press release confirming its intention to temporarily suspend the application of wrongful trading provisions for directors. 
The Government has indicated that changes will be made to existing laws "at the earliest opportunity", and that the suspension will apply retrospectively from 1 March 2020, for three months. Beyond that, details remain limited until the draft legislation is published and passed, which should be during April. A further update can presumably therefore be expected in the days to come.
As the law currently stands, a director is liable for wrongful trading if they allow their company to continue trading and do not minimise losses to creditors at a time when they knew (or ought to have known) that there was no reasonable prospect of avoiding insolvency.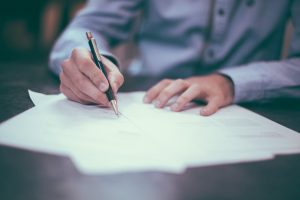 The proposed suspension will mean that directors who are attempting to steer their company through the COVID-19 pandemic, perhaps in the face of bleak financial forecasts, are at least shielded from the potential criminal sanctions and personal liability that can accompany a wrongful trading prosecution.  
Although any steps to lessen the burden on directors should be welcomed in the current climate, directors should not perceive this suspension as a lowering of the standards that apply to them. If you are a director of a company in financial difficulties, all of your usual duties will continue to apply, irrespective of any temporary changes to the law on wrongful trading. In addition, a range of other offences still exist under insolvency legislation where directors can be personally liable for mismanagement whilst a company is in financial distress. In the current climate, it is therefore perhaps more important than ever for directors to ensure they continue to bear in mind the interests of all interested stakeholders.
If your company is in financial distress, your directors should keep matters under constant review by holding frequent board meetings, maintaining up-to-date records and accounts, and continuously monitoring cash flow. Additional specific steps may be required, depending on your role and the specific circumstances your company is in. 
If your company is facing financial difficulties and you are concerned about your responsibilities as a director, you should always obtain tailored professional advice (which may be a combination of financial and legal advice), to help reduce the risk of insolvency and personal liability. For access to a specialist lawyer in a few simple steps, you can use our Ask a Lawyer service.
The content in this article is up to date at the date of publishing. The information provided is intended only for information purposes, and is not for the purpose of providing legal advice. Sparqa Legal's Terms of Use apply.
Harry is General Counsel and Company Secretary of FromCounsel, the specialist corporate legal resource trusted by top global law firms and FTSE 100 companies. Before joining FromCounsel in 2021, Harry was a member of Sparqa's editorial team for over 4 years, having previously practised as a corporate solicitor for 6 years at Farrer & Co. Harry regularly contributes his expertise to the blog, focusing on corporate and commercial law.