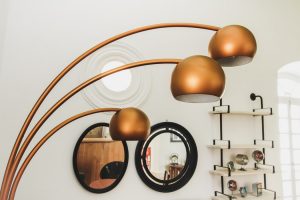 Whether you're setting up a new business or you've been operating for a while, it's vital to avoid infringing on anyone else's intellectual property. Otherwise you could be sued and forced to stop using your business name, designs, or inventions. As well as costing you time and money, this could result in negative publicity and strained customer relations. In some circumstances it can also be a criminal offence to use someone's trade mark or copyrighted work without permission. 
Use our eight tips below to reduce your risk of infringing on someone else's IP. You can also watch our recent webinar on Using someone else's intellectual property on demand here. 
1. Check your business name is available
You can use the Companies House company name availability checker to check your proposed business name is different from registered company names. Once you've checked existing company names, make sure you also conduct general web research and check the National Business Register to make sure your proposed name (or a very similar name) is not being used by another business. There are protections for existing businesses' names even if they have not registered their name at Companies House.

You'll also need to check that your proposed name does not infringe any other businesses' trade marks. You can search the UK and/or EU trade mark registers depending on where you are operating. See Searching for registered trade marks that apply in the UK for further guidance on searching for trade marks.
2. Check your domain name is available
Your domain name should ideally be the same as your business name, to avoid confusion for customers. Various websites can help you check whether your domain name is available (eg Go Daddy, Domaincheck, and Instant Domain Search).

Register likely spelling variations so you can direct users back to your main site if they search the wrong domain, and register all of the extensions you might need (eg .com, .co.uk, and .org).
3. Check that your designs or logos aren't too similar to someone else's
There are various ways of checking your designs or logos are original:

search the design register

– you can use

DesignView

to find design registrations and applications made in the UK, EU and internationally;

conduct web research, visit trade fairs and exhibitions, and look at articles and catalogues in your industry to check for unregistered designs that might be similar to yours; and

search trade marks registers. You can search the

UK

and/or

EU

trade mark registers depending on where you are operating. See

Searching for registered trade marks that apply in the UK

for further guidance on searching for trade marks. 
Note there is also protection for unregistered trade marks and designs, so you must avoid copying your competitors' branding, packaging or logos even if they are not registered as trade marks or designs.
4. Make sure your invention doesn't already exist

Patent protection is only available to inventions that are new. To check whether your invention is already in the public domain, you need to do two things:
search the patent databases – you can use free online databases to do so; and

make a general search of the internet and public domain to see if your invention is already in use. If enough information about your invention has been disclosed that a person skilled in the area could put it into effect, then the invention is no longer 'new' and you cannot patent it, unless certain rare exceptions apply.
You should consult a specialised patent lawyer in order to discover whether or not the invention already exists and whether you will be allowed to sufficiently protect it. For access to a specialist lawyer in a few simple steps, you can use our Ask a Lawyer service.
Do not talk to anyone about your patent without an NDA in place, or you could lose future protection. 
5. Be wary of other people's copyright
Certain work is automatically protected by copyright, so there is no centralised database where you can search for other people's copyrighted work. Be wary of dealing with original creative works like books, music, films etc without permission. You can find more guidance on what type of work is automatically copyrighted here.
Often copyrighted material has the international © mark along with the author and year of creation. However, this is not legally required and just because something does not display the © mark does not mean it is free to use.
If you want to use someone's copyrighted work, you'll usually need their permission (eg under a licence) unless your purpose falls under certain exceptions like private study, research or critiquing, or their IP rights have expired. Further examples of ways to use someone's IP without permission are set out below.
6. Make sure any agreements to buy or licence IP are in writing
If you do want to use someone else's IP, you'll usually need their permission. You can buy or licence someone else's IP with their agreement, and it's a good idea to have a written agreement to make sure everyone is clear on the position to reduce the risks of dispute in the future. 
If you do buy someone's IP, make sure you fill in any change of ownership forms required by the relevant authority (eg to transfer a registered trade mark you must fill in Trade Mark Form 16 and send it to the UK IPO along with the signed sale agreement).
Many sale or licence agreements can become particularly long and complex if the IP in question is important or valuable, and it's important that all the key terms are set out clearly. If you are negotiating an important sale or licence agreement and you are unsure how you should proceed to get the best deal for your business, you may want to consider consulting a specialist lawyer, who will be able to give you advice on your particular situation. For access to a specialist lawyer in a few simple steps, you can use our Ask a Lawyer service.
7. Be aware of moral rights in copyright
When you buy the copyright in a work, the creator of that work (eg author, playwright or composer) may still have rights regarding how their work is used. These are known as moral rights, and these cannot be sold or transferred like copyright (but they can be waived by the owner).
Moral rights include the right to be recognised as the creator of the work when it is published commercially or performed in public, and the right to object to the work being altered in a way that is damaging to the reputation of the creator of the work or that distorts or degrades the work. If you are buying copyright, make sure you are aware of how moral rights will apply and whether the creator is willing to waive them. You may wish to seek legal advice using our Ask a Lawyer service.
8. Don't use IP without permission unless you're certain you can
There are some very limited exceptions where it is possible to use IP without the owner's permission:
1. If the rights have expired
You can use someone else's IP if the IP right protecting that work has expired. For example, copyright usually expires 70 years after the death of the author of the work with some limited exceptions, unregistered design rights expire 15 years after the design was created, and registered designs expire 25 years after they are registered. Patents expire 20 years after the patent application was filed. You must be confident the rights have expired before using any work without permission.
2. If certain limited exceptions apply
a. You can use copyrighted work for genuine review or criticism, and use appropriate quotes, as long as the work has been made public and your quote isn't longer than it needs to be. You need to acknowledge the author of the original work.
b. You can use someone else's design for experiments (eg to test your own design's performance against a competitor).
c. You can use your own name and address without infringing a trade mark, even if their trade mark is very similar to your name or address. You must ensure you use it honestly and for proper commercial purposes.
d. You can use a trade mark if you need it to indicate what your service is used for. For example, if you make a case for a certain model of smart phone, you can use the trade marked name of the phone without permission to explain what your product is to be used for.
If you cannot find the creator of the IP you want to use, and you are not sure if the right has expired (eg because you cannot identify the author of a copyright work and so cannot determine when they died), you cannot use the work without permission.

There is a very limited 'orphan works' exception for copyright work, where you can apply to the government for a licence to use work if the author cannot be found. However, the requirements are very stringent and you should consult a lawyer for assistance if you wish to apply for this. For access to a specialist lawyer in a few simple steps, you can use our Ask a Lawyer service.
The content in this article is up to date at the date of publishing. The information provided is intended only for information purposes, and is not for the purpose of providing legal advice. Sparqa Legal's Terms of Use apply.