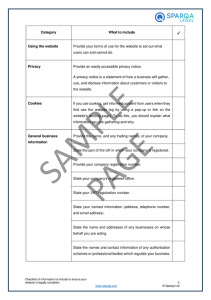 If your business has an ecommerce website, you're legally required to provide certain information to customers when they visit your site, and at various points during the sales process. If you don't include the correct information, you risk not only being fined, but also damaging your business's customer relationships and reputation. 
You can use our checklist to easily check that your website complies with the law. It sets out all of the information you should include on your ecommerce website and allows you to tick things off as you go.  
Information that's legally required on an ecommerce website
If you run an ecommerce website, you'll need to provide information on your website to tell people:
How you use their personal data; 

What cookies you set; 

Details about your business; 

What their consumer rights are; and

Information about the products or services you're selling. 
You can provide all of this information by including comprehensive terms and conditions and privacy and cookies policies on your website. If you use our template T&Cs and policies and include a footer or contact details page containing details about your business (see below), the legally required information will all be accounted for. 
Whilst you're not technically required to provide most of this information to business customers (as opposed to consumers), you will not usually know for sure whether it's a business or consumer using your website, unless you only sell to trade customers. 
If you're using a web designer, make sure they set out this information correctly and in the appropriate places to ensure that your website is legally compliant. 
1) How you use personal data
If you're making online sales, you will be collecting personal data from customers who use your website or app (eg their names, addresses and payment information). To comply with data protection law, this means that you will need to provide a Privacy policy on your website. 
If you use cookies on your website (eg to remember what your customers have put in their shopping baskets or to track their behaviour on your site), you must provide a Cookie policy. You can find out more about cookie policies in this blog.  
3) Details about your business
You must set out on your website whether your business is a limited company, sole trader or partnership. You should also include:
The name and address of your business; 

Contact details, including an email address; 

If your business is a company, its registered number, where it's registered (eg England or Wales) and its registered office (if different from its usual address); 

Your VAT number (if registered); 

Details of any regulated profession or scheme that your business is part of; and

If you're required to hold professional liability insurance or guarantees, information about these. 
4) Information about customers' rights
Your website should include certain information about your customers' rights, including:
Their right to cancel, including the conditions, time limits and procedures for doing so. You should also include a

model cancellation form

which consumers can use to cancel their contract with you;

Your general returns and refunds policy;

Your complaints handling policy, if you have one; 

A reminder that you will supply any goods that are as described on your website; and

Details of any after-sales services or guarantees that you offer.
5) Information about particular products or services
You must include information about the particular products or services you're offering on your website, and how the customer can purchase them. This includes:
A description of the goods, services, or digital content; 

A clear indication of your prices and how the customer can pay, including which methods of payment you accept; 

The delivery options you offer, including any charges or restrictions on delivery; 

For long-term or rolling contracts, how long the the contract will last and details about how it can be brought to an end; 

Details of any additional services or items that the customer has the option of paying for (eg the option to purchase insurance with jewellery). Note you can't include add-ons automatically, the customer must actively choose them; and

How the customer can complete their purchase (eg by having a button marked 'click here to continue with your order'). 
Before a customer places their order, it's good practice to include a tick-box which the customer must mark to confirm they have read and understood your terms and conditions.  
Other information to include on your Ecommerce website
Beyond the legally required information set out above, it's also a good idea to include terms of use on your website. These are separate to your terms and conditions of sale (which set out the rights and responsibilities between you and your customer when you're selling goods). Website terms of use govern the way all visitors to your website or app actually use it. This can help to protect your website from undesirable use and can protect your business if something goes wrong when someone's using your website. 
Use our template to create your own website terms of use. 
The content in this article is up to date at the date of publishing. The information provided is intended only for information purposes, and is not for the purpose of providing legal advice. Sparqa Legal's Terms of Use apply.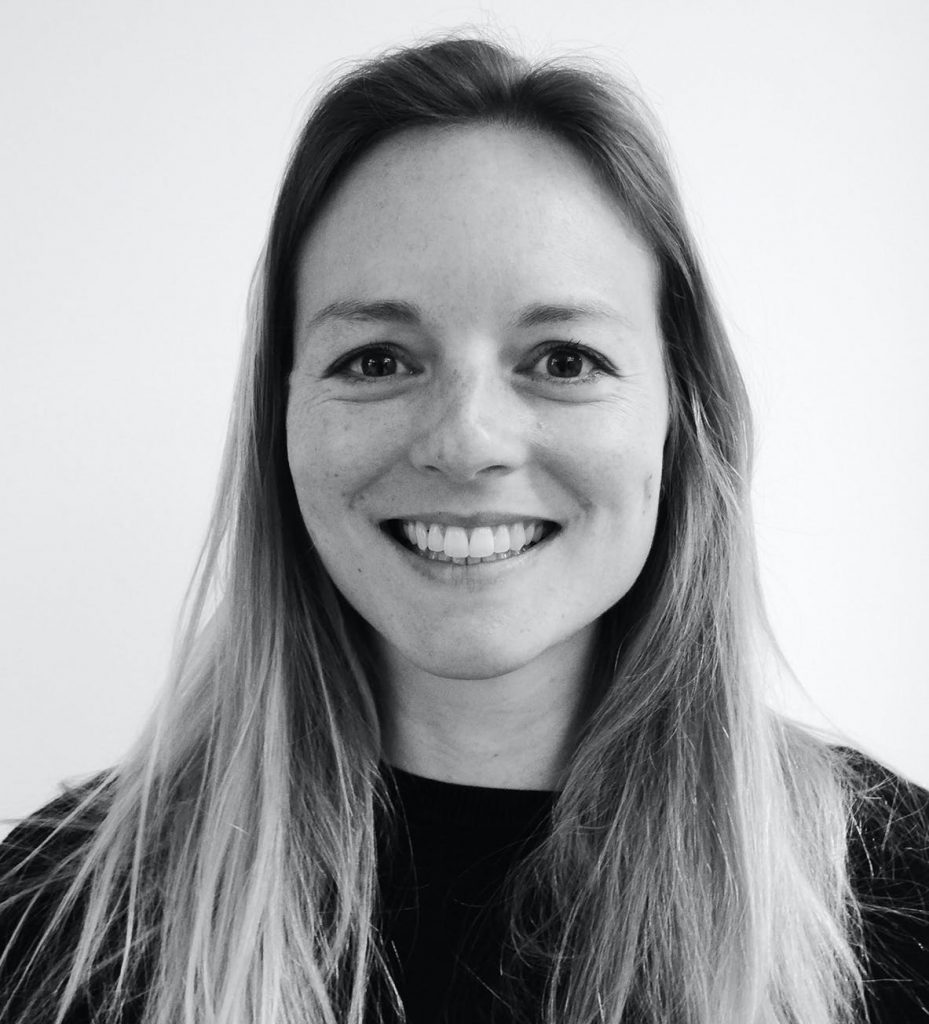 Before joining Sparqa Legal as a Senior Legal Editor in 2017, Frankie spent five years training and practising as a corporate disputes and investigations lawyer at leading international law firm Hogan Lovells. As legal insights lead, Frankie regularly contributes to Sparqa Legal's blog, writing content across employment law, data protection, disputes and more.