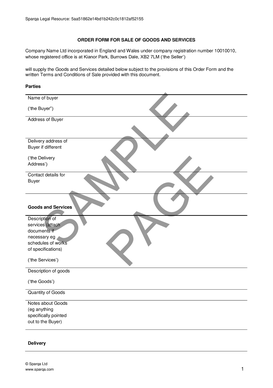 When your customer wants to order goods and/or services, an order form is a template form you can use to set out the relevant details of the order. Unlike an invoice, an order form is completed before payment is made.

Having all of the details of an order clearly set out on a form helps to minimise the risk of disputes with your customers and assists you in complying with the law. 

It's a good idea to provide your terms and conditions and privacy policy along with the order form, to ensure your customer has a clear record of both your terms and the order details.

The information included on an order form depends on whether you are selling goods, services, or both, but usually includes buyer and seller details, a description of the goods and/or services, price and payment information, delivery details, and information about how personal data will be collected. Our order form templates are UK GDPR compliant. 
This blog sets out the different types of order forms you might give to your customer, and provides links to our relevant templates. 
Order form for sale of goods
An order form for sale of goods sets out relevant details for a customer's order. The form is customisable to your business and includes: 
details of the buyer and seller;

delivery addresses;

a description of and quantity of the goods;

the method of delivery;

price and payment information, including delivery charges if applicable;

deposit details;

a confirmation that the customer's personal information will be collected, stored and used by you in accordance with your privacy policy (as required by the UK GDPR);

an option for the customer to choose whether they would like to receive marketing information about your products and special offers (as required by the UK GDPR); and

an option for the customer to agree to you passing their details to third parties for marketing purposes (if applicable).
You can provide this form alongside your Terms and conditions – sale of goods and Privacy policy. 
Order form for sale of services 
You can use this order form for services when a client contacts you requesting to engage your services. It can be used for business clients or consumers, and should be completed as part of finalising your client's engagement. Keep a copy for yourself and give one copy to the customer.
This form covers details such as:
your name and contact details;

your client's name and contact details;

a description of the services being ordered;

the date the services will be provided;

price and payment method, including payment dates and details of any deposits;

confirmation that your client's personal information will be collected, stored and used by you in accordance with your privacy policy (as required by the UK GDPR);

an option for your client to choose whether they would like to receive marketing information about your products and special offers (as required by the UK GDPR); and

an option for your client to agree to you passing their details to third parties for marketing purposes (if applicable).
You can provide this form alongside your Terms and conditions – services and Privacy policy. 
Order form for goods and services
This order form for goods and services should be used if you sell both goods and services to a customer. It provides space for you to enter details such as:
your name and details;

your customer's name and details;

a description and quantity of the goods and services being ordered;

the date of delivery, method of delivery and estimated delivery date;

the price and payment method, including delivery charges if applicable, dates for payment and details of deposits;

confirmation that the customer's personal information will be collected, stored and used by you in accordance with your privacy policy (as required by the UK GDPR);

an option for the customer to choose whether they would like to receive marketing information about your products and special offers (as required by the UK GDPR); and

an option for the customer to agree to you passing their details to third parties for marketing purposes (if applicable).
You can provide this order form alongside your Terms and conditions – goods and services and Privacy policy. 
Issuing correct and complete order forms helps to reduce your risk of future disputes with your customers and assists you to comply with the law. Having the key details of each customer's order on file also helps you to keep track of relevant delivery dates, payments and other information. 
The content in this article is up to date at the date of publishing. The information provided is intended only for information purposes, and is not for the purpose of providing legal advice. Sparqa Legal's Terms of Use apply.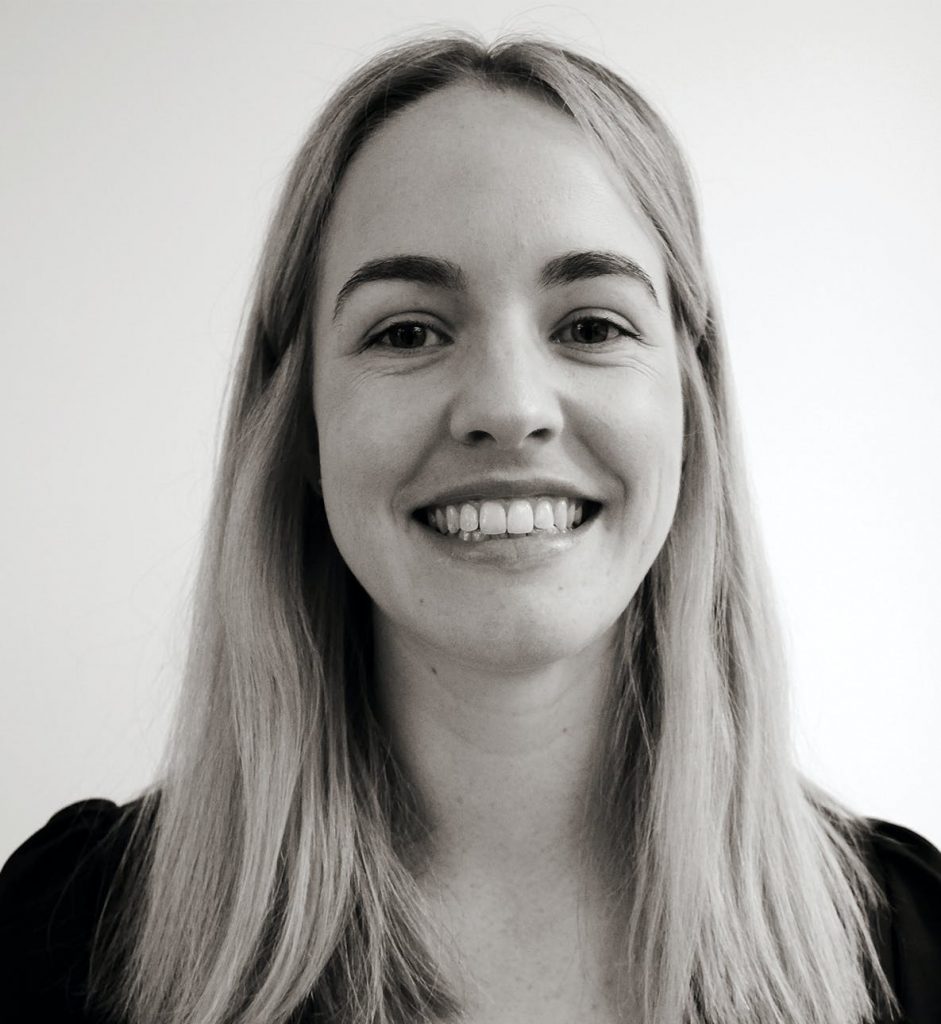 Marion joined Sparqa Legal as a Senior Legal Editor in 2018. She previously worked as a corporate/commercial lawyer for five years at one of New Zealand's leading law firms, Kensington Swan (now Dentons Kensington Swan), and as an in-house legal consultant for a UK tech company. Marion regularly writes for Sparqa's blog, contributing across its commercial, IP and health and safety law content.