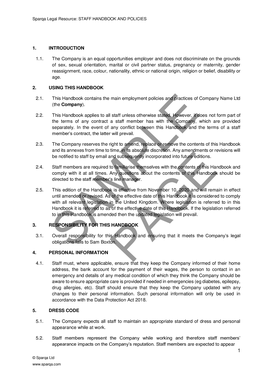 A staff handbook is a manual given to staff by employers. The purpose of a staff handbook is to set out information staff need to know about their employer's HR policies and procedures. It sets out how a business will handle different employment issues and includes certain rights and responsibilities of its managers and staff. Common policies include health and safety, flexible working, grievance procedures, rules around sickness and holiday leave, data protection and privacy notices, and policies about staff behaviour. 
A staff handbook might also be referred to as an employee handbook, a company handbook or an employee manual.
Having an appropriate staff handbook in place not only helps you to comply with employment laws, but it also helps to provide your business with extra protections and keep your staff informed about your expectations of them.
This blog sets out the purpose of a staff handbook, focusing on five reasons you should create a staff handbook today.
1. A staff handbook helps you comply with employment law
If you employ anyone, it's a legal requirement that you provide them with written details about some of your HR policies and procedures. The purpose of a staff handbook is to help you create those policies to give to your staff when they join your business. 
Our staff handbook allows you to create all of the HR policies that your business is legally required to have in place, including:
a health and safety policy;

data protection and privacy information;

policies setting out your grievances and disciplinary procedures; and

policies about sickness absence and holiday.
2. It provides staff with guidance around additional policies you have in place
There are other HR policies that it's considered best practice for your business to put in place, and the staff handbook allows you to create these if you choose to. For example:
family friendly policies;

policies about staff behaviour, including in relation to bullying and harassment, social media and smoking, drugs and alcohol;

policies about flexi-working, including working from home; and

policies relating to anti-bribery compliance and whistleblowing.
You can customise the staff handbook template to either create a full staff handbook containing your desired policies, or individual policies to suit your needs. 
Providing staff with a staff handbook means they can review and check the relevant policies themselves, which can save you and your HR team time and money. It also helps to show your staff that you are a responsible employer and have taken the time to put relevant policies in place. 
If you want to find out more about different HR policies, including those which are a legal requirement and others that you might want to consider creating, see our guidance on HR policies.
3. It provides your business with extra legal protections
Making your policies clear to staff helps to inform them about how you expect them to behave and why, and what their obligations and benefits as staff members are. Using a staff handbook also shows staff that everyone is subject to the same policies and being treated equally. 
Note that you must give your employees and workers at least the legal minimum allowances in relation to certain areas like sick pay, holiday leave and pay or maternity/paternity leave and pay. You may choose to offer staff more than the legal minimums, eg paying sick pay even if a staff member is only off for one or two days. You can use your staff handbook to make clear what these legal entitlements are and what procedure staff members must follow if they wish to exercise these rights.
4. It is customisable as your business grows
The staff handbook template is customisable in Word, which allows you to add and remove policies and terms as your business changes and grows. 
The template also includes wording to protect your business if you choose to update its policies from time to time. See our Q&A on Staff handbooks for further guidance about when this is permitted. 
Remember that you'll need to keep your handbook and policies up-to-date with any changes to the law, so make sure you keep them under regular review.
If you're taking on staff for the first time, we have extensive guidance on hiring staff to help to guide you through the process, including what personnel systems you will need to set up.
5. It can help in the event of a staff grievance or dispute
Having clear policies set out in a staff handbook can help in the event of an employment dispute or grievance, as you can point to rules and guidelines that your business has in place. If you use our staff handbook template, your staff member's contract will usually take precedence over the policies set out in the staff handbook if there is a conflict. However, if a staff member relies on terms set out in your staff handbook you may be required to abide by them, depending on the circumstances. 
It's good practice to require a new staff member to sign a statement to confirm that they have read and agree to abide by the policies and procedures set out in the staff handbook (this optional approach is provided for in the template Offer Letter (short form) or Offer Letter (long form)).

The content in this article is up to date at the date of publishing. The information provided is intended only for information purposes, and is not for the purpose of providing legal advice. Sparqa Legal's Terms of Use apply.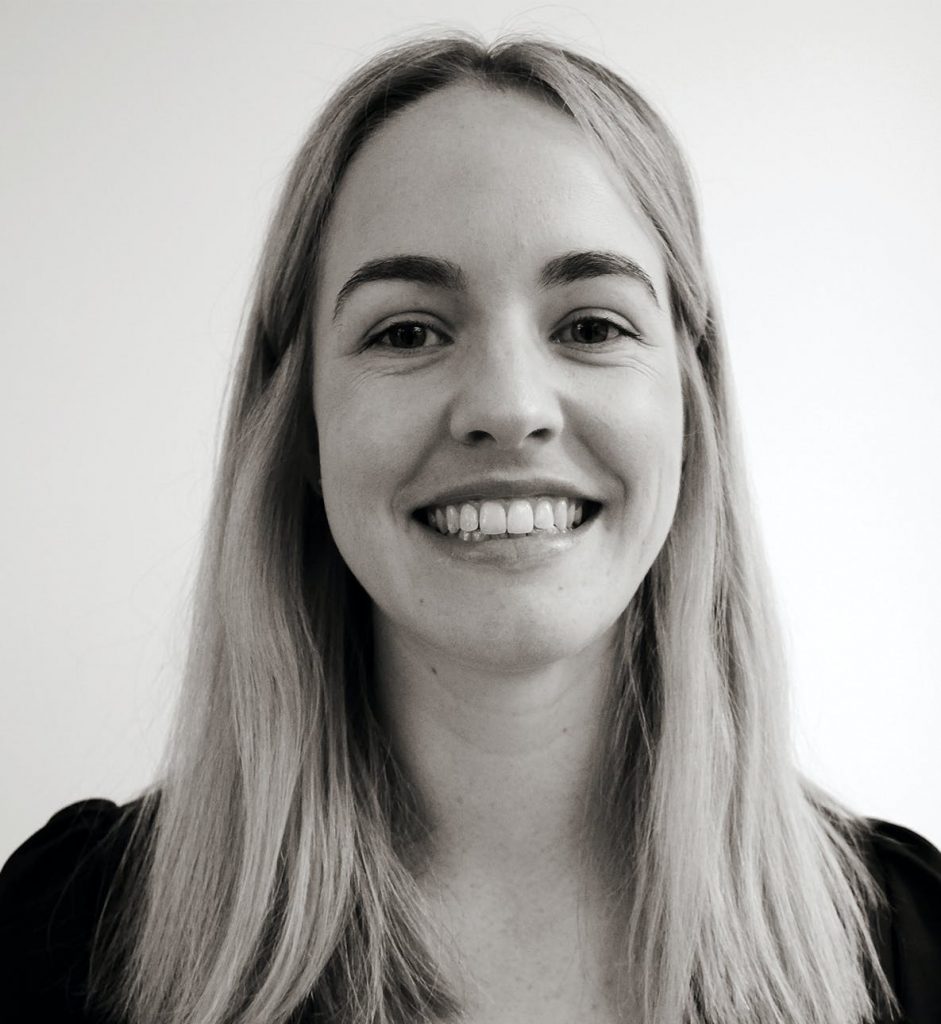 Marion joined Sparqa Legal as a Senior Legal Editor in 2018. She previously worked as a corporate/commercial lawyer for five years at one of New Zealand's leading law firms, Kensington Swan (now Dentons Kensington Swan), and as an in-house legal consultant for a UK tech company. Marion regularly writes for Sparqa's blog, contributing across its commercial, IP and health and safety law content.