The Government has made clear that, where a business has furloughed staff, they must stop carrying out any work for the business, although they could carry out training or volunteer work.
But what does this mean in practice?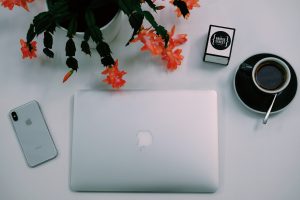 Could business development work continue? Are staff allowed to stay in touch with their colleagues or be involved in HR processes like grievance and disciplinary meetings? And what are the sanctions for non-compliance?
We've taken a closer look at this important issue and rounded up what you need to know.
What has the Government said about work during furlough?
The Government's guidance states that in order to be eligible for a grant under the Coronavirus Job Retention Scheme, furloughed staff cannot undertake work for or on behalf of their employer or any linked or associated organisation, which includes providing services or generating revenue. 
You will need to specifically agree this with them before they start leave and you cannot get around the ban by topping up staff wages from 80% to 100%, or by agreeing to pay them 'on the side'.
Note that there is a limited exception for company directors who have been furloughed; they can still carry out statutory duties on behalf of the company (see below).
Staff are allowed to undertake training and do volunteer work, as long as they are not providing services or making money for their employer (see below).
What about non-revenue generating work, like business development?
Bear in mind that the ban involves not just work which makes money; it's any work which involves 'providing services for' the employer. This is capable of broad application and there is no clear definition about what it includes, so to be safe, staff should not be carrying out any work on behalf of the business at all.
This includes any business development work or planning for when their period of furlough leave ends, or engaging in any correspondence or conversation with customers or suppliers. Even social media postings by a furloughed staff member, in their professional capacity, should cease during furlough leave.
Could staff do small tasks, such as admin tasks, or answer emails?
No; the Government guidance does not provide any exception for this sort of thing and suggests that tasks that are business critical are assigned to other, non-furloughed staff instead.
What about general company catch ups and team meetings?
Social catch-ups are likely to be ok, but to be on the safe side, avoid including furloughed staff in meetings where business matters are discussed. 
Could furloughed staff participate in grievance, disciplinary or redundancy processes?
The Government guidance states that staff on furlough who are union or non-union representatives can undertake activities for the purposes of individual or collective representation of other staff. This means they could participate in activities necessary during a redundancy process (such as employee consultation) and they could attend grievance and disciplinary meetings as an employee representative. 
For more information about these processes, see Redundancy process, Handling grievances and Taking disciplinary action.
What sort of training could a furloughed staff member do?
Staff are allowed to undertake training that is directly relevant to their employment, as long as it doesn't make money or provide services for your business or for a linked or associated organisation. The Government has specifically stated that training is to be encouraged.
To avoid any argument that training makes money or provides services for your business, you should avoid any sort of training which provides a direct or indirect benefit for the business, aside from the professional development of the individual involved (so, for example, producing work that you could use later, such as templates).
Bear in mind that if your furloughed staff are doing any training at your request, you must ensure that they are paid at least the national minimum or living wage for that time.
What about volunteer work?
As an employer, you can help staff find volunteering work (as long as that work is done in line with public health guidance). Again, it can't involve making money or providing services for your business or for a linked or associated organisation; this means that you can't ask a member of staff to 'volunteer' to work for your organisation – in any capacity – during their leave. 
What are company directors allowed to do?
The Government has confirmed that, unlike other members of staff, a furloughed director may continue to carry out certain very limited discrete tasks so long as they do no more than is necessary for the purpose of meeting their duties to the company. The Government has confirmed that a furloughed director can still file accounts, and "provide other information relating to the administration of [their] company" as required by law. The latter is likely to cover the filing of Confirmation Statements and other documents with Companies House, or providing any documents to HMRC if required by law (although this hasn't been explicitly confirmed). 
Until any additional guidance is issued, companies with furloughed directors should exercise caution. The Government has stated that a furloughed director should not use the limited exception as a justification for doing any work of a kind they would carry out in normal circumstances, to generate commercial revenue or provide services to or on behalf of their company. 
What are the possible sanctions for non-compliance?
You are required to keep records about your furlough claims for 5 years, and HMRC has warned that they will be reviewing claims retrospectively. 
Given the widespread uptake of the scheme and how much it has cost, it seems likely that HMRC will go after businesses which have deliberately abused the scheme by failing to comply with the rules. Such employers could be required to pay back sums paid out under the scheme, and there could possibly be further sanctions including criminal sanctions for fraud for those involved; most likely, directors and senior management.
Staff who have been asked by their employers to continue working during furlough in breach of the rules may report their employers anonymously via HMRC's fraud hotline. They are protected under 'whistleblowing' legislation if they are subjected to a detriment (such as dismissal) for doing so; see Specific dismissal situations for more information.
The content in this article is up to date at the date of publishing. The information provided is intended only for information purposes, and is not for the purpose of providing legal advice. Sparqa Legal's Terms of Use apply.