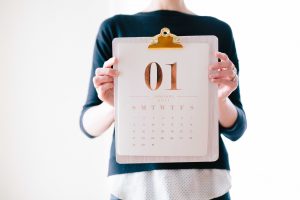 Starting a new company, and receiving your certificate of incorporation from Companies House, is an exciting part of any business journey. There are all sorts of benefits that starting a company can bring – it can limit your personal liability, it can be more tax efficient, and it can help your business to attract finance and investment. On a less exciting note, starting a company also triggers a range of somewhat less appealing, but just as important, 'day one' legal obligations  for new companies. All companies, and their directors, have to comply with a range of basic record-keeping, disclosure and filing obligations from the date they are incorporated.
Day one legal obligations for new companies
Why is it important?
In many cases, failure to meet these legal obligations is a criminal offence, punishable by fines which can be levied both against your company and its directors. In the 2019/20 financial year, Companies House levied 218,000 fines against UK companies, totalling over £95m.
Beyond risking fines, deficiencies in your record-keeping will also make a poor impression on anybody carrying out due diligence on your business. Potential lenders, investors or buyers may be put off if you don't have your house in order, and it can damage your company's credibility. The longer you leave it, the more it will cost to put things right (both in terms of time and professional fees) and the higher the risk of adverse consequences for your business. 
What do I need to do to comply with my day one legal obligations?
Fortunately, it does not take much effort to get things right. We have summarised your five key 'day one' legal obligations for new companies below, along with guidance and templates you can use to ensure you start as you mean to go on:
1. Registers and records
Your company has to maintain registers of its directors, shareholders, persons with significant control (PSCs), and any secretaries. You must also keep a register of your directors' residential addresses. Failing to keep any of these registers is an offence, punishable by fines against both your company and its directors. Lots of people have the right to inspect these registers, and anyone carrying out due diligence on your company may ask to see them, so it is important to keep them up to date. 
See Maintaining a company's books and records for full guidance, and see Company registers for copy registers you can customise and use for your business.
2. Companies House filings
Your company must file certain information at Companies House to keep the public register of companies up to date. Your accounts and confirmation statement must be filed each year, and other filings and updates will be triggered by a variety of changes and events, such as the issue of new shares or any changes to your directors.
See Quick guide – company books, records and filing for a handy summary of what you will need to file, and when.
3. Stationery and business correspondence
You must include your company's name, registered number, registered office address and location in the UK in your company's stationery and correspondence. This includes all business letters and emails, as well as invoices, order forms, and demands for payment. Failing to include this information in your stationery and correspondence is an offence, punishable by fines for both your company and its directors, although rarely prosecuted in practice. 
A footer for your company's stationery and correspondence might say: Sparqa Limited (A company registered in England and Wales with company number 10199587 and its registered office at 17-21 Emerald Street, London, WC1N 3QN) 
See Company stationery for full details of what you have to include. For template wording you can use for an email footer, which also includes a legal disclaimer, see Email footer and disclaimer. 
4. Displaying your name at your registered office
Unless you are sharing your registered office address with multiple companies, you need to display your company's full registered name at your registered office so that it is visible to any visitor. Again, failing to do so is an offence, punishable by fines for both your company and its directors.
See What to do at a registered office for detailed guidance on how and where your company's name should be displayed.
5. Decision-making procedures
Your company's articles of association will explain how decisions should be made. Under the default model articles, most of the day-to-day decisions will be made by your company director(s). Certain key decisions, such as issuing a new class of shares or changing your company's name, have to be decided by your shareholders. 
There are some formalities that you need to observe to make and record company decisions properly, such as giving sufficient notice of board meetings and ensuring shareholder resolutions are circulated to all shareholders who are eligible to vote. Especially on important matters, it is crucial to follow the right process to ensure any decisions you reach cannot be challenged (and potentially unwound) later down the line.
For full guidance on how to make decisions following the proper legal procedures, see Board and shareholder decisions.
Getting all of the above in order from day one will free you up to focus on the thing that really matters – making a success of your business. 
As your company grows, and you commence trading, there are a whole range of other steps you can take to help 'legal proof' your business. Tune in to our webinar on 22 September 2020, when we'll be discussing what legal steps you should take to protect your business before you start trading. Register your place here!
The content in this article is up to date at the date of publishing. The information provided is intended only for information purposes, and is not for the purpose of providing legal advice. Sparqa Legal's Terms of Use apply.
Harry is General Counsel and Company Secretary of FromCounsel, the specialist corporate legal resource trusted by top global law firms and FTSE 100 companies. Before joining FromCounsel in 2021, Harry was a member of Sparqa's editorial team for over 4 years, having previously practised as a corporate solicitor for 6 years at Farrer & Co. Harry regularly contributes his expertise to the blog, focusing on corporate and commercial law.