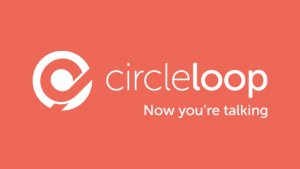 When many of us made the move from the office to our homes at the beginning of the pandemic, there was an element of urgency and making do for the short-term. Now, as we approach almost two years since that fundamental change in the way we work, some are starting to feel demotivated and fatigued.
Here's what your business can do to identify those feelings and the support you can offer to help.
Set Clear Working Hours
Form an Activity Committee
Collate Regular Anonymous Feedback
Establish Hybrid Working
Give Staff the Right Tools
1. Set Clear Working Hours
Pre-COVID, it was easy to establish a clear break between work and home as you left the office at 5pm. Now, at home, it's easy to quickly check those emails or get started on your next task before bed. If we don't take the right measures to separate life and work, our day can stretch for hours beyond what's expected of us.
A simple step you can take is to make it clear to all staff that certain hours are not for working. Meetings shouldn't begin before a certain time or run past the end of the day. The same is true of emails. No one should have to feel as though they need to respond to an email when the office is 'closed'.
2. Form an Activity Committee
Candidates now research a company's culture when deciding on where they'd like to apply. They want to know that their new role will be with a business that's supportive and with welcoming colleagues. Part of cultivating a culture can be through social activities and events – something that doesn't have to stop while we're working remotely.
There are countless ideas and activities you can do to make staff feel valued and engaged, no matter where they're working. From online games and afternoon dog walks, there are plenty of ways to break up someone's day to ease feelings of fatigue.
3. Collate Regular Anonymous Feedback
The best way to identify feelings of employee fatigue is by taking the time to actually stop and ask them. By keeping surveys and questionnaires anonymous, you're more likely to collate truthful answers that staff might otherwise have reason to filter.
Keep in mind that not everyone will have the same remote working experience. Someone with a spacious home office will have a different opinion to someone who's sharing their space with housemates.
Once you have the feedback, identify any areas for concern or ideas that you could implement. Carry out this exercise regularly so you can see if things improve or if further support is needed.
4. Establish Hybrid Working
68% of workers believe that a balance between home and office working is the perfect model. Giving staff the freedom to choose where they work has a positive impact on their happiness. Those that prefer the office environment can continue to work there, while those who want the freedom offered by remote working don't need to come in.
Set office days and flexible days if there are particular department meetings that you feel would benefit from in-person collaboration. What's important is that staff have the ability to choose what suits them best and you can take advantage of a happy and productive business.
5. Give Staff the Right Tools
One of the biggest contributors toward staff frustration at home is technology that either isn't fit for purpose or is too confusing to use. In the office, it's easy to turn to a colleague for support – that obviously isn't the case at home.
Audit both the software and equipment that staff are using. Do staff find them easy to use? Are there particular tools that cause problems for staff? Are there integration issues that slow down productivity and cause bottlenecks?
Remote working also presents a range of security issues. Someone might leave a laptop in the coffee shop they were working in, or someone might accidentally transfer a harmful application from their personal device to a company one.
With staff working remotely, it's vital that the tools you use allow for easy communication and collaboration. Everything should work as if everyone was in the office. It should be possible to access all of the work someone might need, even if they're on the move.
Good communication is essential – both internally between staff but also externally with any customers or suppliers that staff might need to speak to. Just because staff are working from home, it doesn't mean your business shouldn't be presenting itself in the most competent, professional manner.
To achieve this, your staff need to answer calls, transfer them to the relevant people (either on mobile or desktop) and record calls if necessary. CircleLoop is a modern alternative to traditional telephony that offers call recording, analytics and a live activity feed so your teams can work efficiently.
For a closer look and a free trial, visit CircleLoop.
This article was written and published by a third party and Sparqa Legal assumes no responsibility for its accuracy, completeness or quality. It is being redistributed for information purposes only, and does not constitute legal advice. To the maximum extent permitted by law Sparqa Legal excludes all liability for third party content made available on its site. Sparqa Legal's Terms of Use apply to your use of this article.