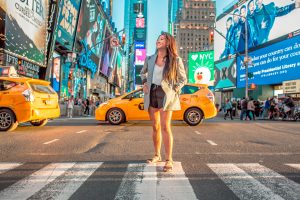 15 March is World Consumer Rights Day, and it's a good time to check your advertising to make sure you don't mislead customers.
The Advertising Standards Authority (ASA) will publish details of ads that are misleading or otherwise breach advertising codes, which can damage your reputation and can result in restrictions or banning of your ads. Use our guidance to avoid a black mark against your name!
Below are six tips to help you comply with marketing and consumer law when advertising.
1. Be aware of the CAP Code
The UK Code of Non-broadcast Advertising and Direct & Promotional Marketing (CAP Code) sets out the rules for a variety of advertisements, sales promotions and other marketing communications. Examples of such rules include:
making sure advertising is not misleading;
avoiding harm, fear or offence in ads;
making commercial intent clear;
avoiding gender stereotypes; and
being aware of industry rules that apply to certain types of products.
For more guidance on what the CAP code is and how to comply with it, see our Q&A on What to include in an advert. 
2. Make sure your sales aren't too good to be true
If you're holding a promotional sale, some key tips to be aware of are:
If you were selling a product at a discounted price immediately before your sale, you should compare your sale price to the discounted price, not the original full price.
Don't compare your discounted sale price with an RRP if you (or your competitors) usually sell the product at a much lower price than the RRP.
Keep evidence to back up your usual sales prices (for example, pricing records and sales volume data).

Make it clear if stocks are limited, and make clear any exceptions to your sale. If your ad says 'Up to 60% off everything', a significant amount should be discounted by 60% and all of your products should have some discount.

Stick to your original sale end date.
3. Beware of the fine print
Don't hide important terms and conditions on a separate page or in the small print. 
If space or time for your ad is very limited, include as much information about significant conditions as possible in your main ad. Tell customers that terms and conditions apply, and include an easily accessible link to the rest of the terms and conditions.
If you are advertising on your own website, this won't count as limited space, so make sure all significant terms are on the same page of the website, or in the same email message, as your ad.
4. Don't trap customers into paid subscriptions
If you are offering a free trial, you must tell customers:
what happens at the end of the free trial (ie whether a paid subscription automatically starts);

how a consumer can cancel;

how much the subscription costs if the customer doesn't cancel; and

any other significant restrictions.
5. Be wary of price matching
If you claim your product is at its 'lowest price' or 'best price', you must be able to beat (and not just match) competitors' prices. If you match but do not beat competitors' prices, make that clear in your ad.
Don't get confused between 'Lowest prices guaranteed' (which means you have checked that products can't be bought cheaper elsewhere) and 'Lowest prices guarantee' (which means you will beat lower prices when informed of them).
6. Be careful when using influencers
If you're planning to use influencers to promote your products:
Make it clear that the influencer is being paid to advertise your product. Payment doesn't have to be in cash, it can include being given free products, discounts or commissions etc.


Include a prominent label such as #ad, #advertisement, #advert, #advertising or Advertisement feature.

Don't hide your advertisement label at the end of a video or under the 'See more' tab or use vague labels like #spon, #sponsorship, '@Brand name', 'In association with', or 'Thanks to [brand]'.

Don't rely on your ambassador's bio or previous posts to tell customers they are advertising your products.
Follow the law when advertising
Make sure you check that your ads don't leave out key information about a product, hide essential information, or present the information in an unclear way.  Whether an ad is misleading will depend on the context and the steps you have taken to make the important information clear to customers. The ASA will look at the overall impression of the ad, and its effect on customers, rather than at whether you intended to mislead.
If in doubt, you can contact the ASA who will give free advice on whether a particular ad may be misleading. You can also find more guidance on how to make sure your advertising, labelling and pricing follows the law here.
The content in this article is up to date at the date of publishing. The information provided is intended only for information purposes, and is not for the purpose of providing legal advice. Sparqa Legal's Terms of Use apply.