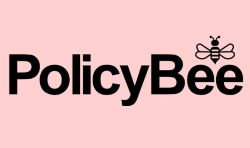 Thinking about whether you need professional indemnity insurance (PI) may not be top of your 'fun things to do' list, but it's right up there when it comes to protecting your business. (We're talking sound fiscal-minded decisions here).
As with most types of insurance, PI offers protection against what might go wrong in the future. So not only minor mishaps and set-backs but the kind of worst-case scenarios that can financially cripple your business.
Understandably, people usually like to focus on the positive and don't like to dwell too much on potential disaster stories. What's more, PI insurance is yet another business expense.
So, it's worth determining exactly what professional indemnity insurance is and whether you really need it before diving in and buying a policy.
To help, we've answered some of the most common questions we get about PI. What it is, what it covers and how it works, along with a few real-life examples of where it's helped SMEs and sole traders out.
What is professional indemnity insurance?
Let's break it down a bit.
'Professional' is the bit that refers to you. Someone's who's skilled in their particular field and who provides a service to clients who pay for that skill.
Then there's 'indemnity'. This is where you, the professional person, are obliged to compensate your client if the work you carry out for them isn't up to scratch and causes them real financial loss.
So far so unfortunate.
The 'insurance' bit is the product itself. It's the arrangement between you and your insurer where, in return for you paying your premium, your insurer agrees to cover your legal bits and obligations if a claim is raised against you.
Without that guarantee, you'd be forking out for court costs, legal advice, compensation, etc out of your own pocket. And that could prove to be very costly indeed.
What does professional indemnity insurance cover?
As with all products, professional indemnity insurance exists to meet a need.
That need is protection from the financial and reputational fallout associated with being accused of negligence in your work and potentially sued for damages.
Legally defined, professional negligence is the breach of the duty of care you have to your client. This could be because of something you've done, or haven't done, which has somehow resulted in your client's loss.
The most common accusations we see revolve around things like bad advice, mistakes, faulty figures and strategies that promise success but fall by the wayside.
Depending on your policy wording, PI insurance can also cover you for things like intellectual property rights infringement, libel/defamation, breach of confidentiality, computer virus transmission, data loss and employee dishonesty.
How does it work?
Professional indemnity insurance does two things:
it covers your defence and legal costs (whether that's paying for a solicitor to write a letter for you or appointing a legal representative to defend you in court); and
it pays out for any damages or awards due to your client.
In other words, it does whatever it takes to take the financial pressure off you and right your alleged wrongs (up to your policy's level of cover).
Regardless of whether you're at fault or not, PI insurance will fight your corner for you.
That means you can shelve all worries about your finances and reputation going out of the window and focus on running your business, knowing your case is in good hands.
Who needs professional indemnity insurance?
Some professional bodies, like those for accountants and architects, require you to have professional indemnity insurance as a condition of membership. Some contracts also have it written in as a legal requirement.
For these professions, and in those contractual situations, whether to get PI insurance or not is an easy decision to make.
Not so much for the rest of us.
Most of our claims come from people who deal regularly with managing their clients' expectations; however, nearly all professionals can get stung – from hypnotherapists to consultants to interior designers.
Fact is, because of that 'duty of care' thing we mentioned earlier, if you sell any kind of service to a paying client then there's always a risk of rubbing up against a negligence claim. Even more so if you work with subcontractors, who might make sloppy mistakes or push a job over schedule.
What's more, whether or not you think you're to blame for your client's loss is somewhat irrelevant. If a claim is raised against you, you have to answer to it. And we all know how cheap it is to hire a solicitor.
What are some real-life examples of PI insurance claims?
Some real-life examples we've seen include:
A legal translator falls back on using a subcontractor to complete work on a manufacturer's patent. Under pressure to deliver on time, she skim-reads the final draft and some mistakes slip through. Weeks later, she gets a call from the manufacturer complaining that the patent proved to be invalid and that the delay has held up their product from being launched, causing them to lose some of their contracts. They demand that she redo the document and compensate them for loss of business.
A social media marketing agency doesn't quite manage to generate the amount of traffic that they promised in time for the launch of their client's latest fashion line. Their client, a high-end clothing designer, accuses them of costing her sales and threatens to sue them for negligence.
A film production company hire a creative design agency to revamp their website and create a new logo for them. Six months after the launch of their new-look website, they're sued by one of their competitors for copyright infringement and intellectual property theft. The competitor asks them to pay compensation and also to redesign their website and logo.
For more info on professional indemnity insurance, a quote in under two minutes and 10% off your premium, visit PolicyBee or call us for a chat on 0345 222 5370.
This article was written and published by a third party and Sparqa Legal assumes no responsibility for its accuracy, completeness or quality. It is being redistributed for information purposes only, and does not constitute legal advice. To the maximum extent permitted by law Sparqa Legal excludes all liability for third party content made available on its site. Sparqa Legal's Terms of Use apply to your use of this article.